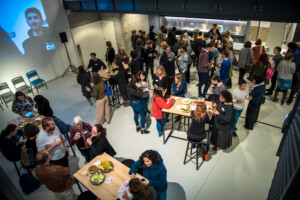 Texte en français ci-dessous.
What effects does the often negative image of young people have on themselves? How to overcome it? Which instrumentalization to denounce?
What kind of freedom has a filmmaker when he films in an institution? What space for freedom for people filmed when they are "locked up" in an institutional context ? And finally, which elements guide the director's choices for the selection of scenes?
Continue reading "MEET Final Conference / Conférence finale MEET: Décoder le doc!"