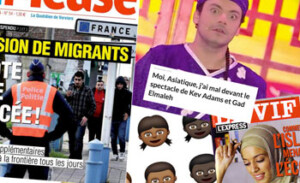 On the 8th of November, in the Markten (Brussels, Belgium)
A day of reflection to highlight the issue of interculturality in media education.
To face discourses of othering and intolerance spread by some media, we wish through the MEET project to develop a critical and citizen understanding of media representations. Above all, we want to encourage citizens to produce counter-discourse in order to strengthen intercultural understanding and combat discrimination.
Continue reading "Conference-debate « Media and interculturality: how to educate to critical thinking, citizen mobilization and expression?""